4 Types of Fundraising to Drive Growth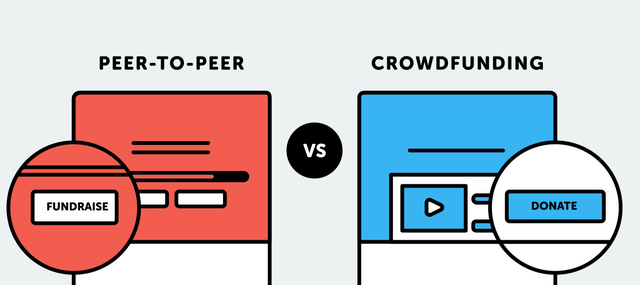 Here's our essential 5-minute rundown to save you time.
How do you know which fundraising tool will drive donation growth? There are five different fundraising tools on Giviki. Choosing one depends on your specific goals.
Before you start
Giviki has 5 fundraising tools. These fundraising tools are named by the following campaign types:
Donation Pages
Crowdfunding
Peer-to-Peer
Ticketed Events
Registration with Fundraising
All these tools are FREE with Giviki. How awesome is that?
But: you wouldn't hammer a nail with a saw, and you wouldn't saw wood with a hammer -- right?
To use these tools effectively, you will have to understand your specific goal, and which tool will help you achieve that goal. So, let's dive into the purpose of Giviki's 5 fundraising tools.

#1 Donation Page
A donation page is a checkout form where supporters can make donations. You can create a standalone donation page to use as your main donation form. Then you can link the donation page to a donation button (widget), social media, or email to collect donations.


#2 Crowdfunding
Crowdfunding campaigns invite people to submit a donation. But before people see a donation page, they see a landing page. On this page, you can use media and text to show the impact of donations. Doing so helps people understand and become supporters of your cause.
Crowdfunding campaigns are best for story-driven or time-bound appeals. They are a great way to create a sense of urgency with your target audience.

#3 Peer-to-Peer Event (P2P)
Peer-to-peer events (P2P) allow supporters to fundraise on your behalf. On your P2P page, supporters can set up personal or team fundraising pages. Then, they can ask family and friends for donations that go to your nonprofit.
P2P events are a great way to expand your network of supporters. They also empower supporters who want to get more involved with your cause.
For supporters who would like to make a direct donation rather than setting up a fundraising page, you can link the P2P event to a crowdfunding campaign. That way, people can still give to your cause even if they don't want to set up a page.

#4 Ticketed Event
Ticketed Events allow you to sell tickets to an event, online. No matter what type of event you host, you control the types of tickets you offer.
Hosting a Ticketed Event is a great way to engage current supporters and attract new ones. It also allows you to gain some face-to-face time with those who support your cause. It's also available for those who cannot attend your event but want to contribute.
Ticketed events also can take advantage of the P2P fundraising feature. Supporters can set up personal or team fundraising pages in addition to registering for the event. This allows supporters to ask family and friends for donations before or during your event.
For volunteer events, you can set the ticket price to 0. Some organizations also ask volunteers to make small donations to cover for fixed costs.
---
SUMMARY
Which campaign type should I choose?
The campaign type you choose depends on your needs. We've listed some suggestions below to help you get started quickly.
1. My focus is gathering donations.
Donation Page
Crowdfunding
2. I want to let others fundraise on my behalf.
3. I want to hold an event.
Ticketed Event
Peer-to-Peer
4. I'm new to online fundraising and want to build a supporter base.
Crowdfunding
Ticketed Event